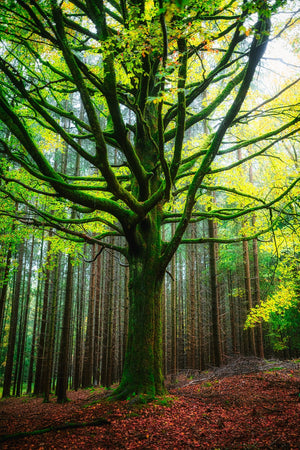 The Perfumist
Eid Al Adha Kinam, oud, and rose 2022 extremely limited batch.
Sale price Price $500.00 Regular price
Eid Al Adha Kinam, oud, and rose 2022 extremely limited batch.
Every Eid we list a special oil, something so unique and different that we offer it as a celebration of this special holiday. This Eid we are listing something we have never offered or attempted before a mix of the oldest and highest quality oud oils with the rarest roses in the world.
An olfactory experience unlike any other.
We started with:
1- Wild 100 years old Indian Nagaland oud.
2- Wild 50 years old Vietnamese Kyara.
3- Wild 70 years old Japanese Kinam.
4- Wild 60 years old Filipino oud.
5- Chinese Hainan (emperor of China oud oil).
Those were the five oud oils that has been mixed to make the base of this magical composition, then it was layered with
1- Japanese blue lotus absolute
2- Moroccan saffron oil
3- Taifi rose (first bride cut)
4- Midnight queen
5- Jasmin's absolute
The layering was done on different levels when one oil is mixed and then the combination is Shaken then after two weeks the other oil is mixed and so on until the whole composition is complete. Starting from the strongest oils to the lightest and most brittle one.
This is one of the oldest and most time-costly ways of making Attars and it was considered the most superior way of mixing in the old Indian and Arabic texts.  
1- Every single oud oil out of the 5 oud oils is not only wild but aged over 50 years
2- Every single one of the rose oils is first cut from organic harvest
3- The whole composition is masterfully layered with the maximum needed time to let each one of the oils take its natural and perfect place in the compositions.
Simply because of the rarity of the material, and the time and work involved in making this oil it was made with a total amount of 60 ml only. We were going to offer it for 20 clients only, but then we decided to upgrade the amount to double while keeping the same price for half of the number of clients, so you will get a 6 ml bottle of this oil, this is the only size we are offering it for and it's for 9 people in the world only.
This oil is for pre-existing clients of the house only, if you have not purchased from us before, please don't buy it as the order will automatically be canceled and refunded.
This oil is limited to:
1- One bottle per client
2- 9 clients total only
3- The oil is available for two days only (today and tomorrow 3rd and 4th of July)
4- 6 ml bottle per order
5- For pre-existing clients only  
Additionally, we are gifting (for free):
1- The first three buyers each will get (one 3ml bottle of Ratna oud oil 800$ value).
2- The second three buyers will get (one 3ml bottle of triple king Malaysian oud oil 300$ value).
3- The third three buyers will get (one 3ml bottle of Hindi#1 oud oil for 199$ value).
Also, it's FREE worldwide shipping with full tracking and insurance!
Scent and profile descriptions are in vain and only those 9 people who put their hands or (noses) on this oil will be able to describe it and understand its complicity and sophistication.
The main profile is dark smoky, woody, with no barnyard notes and no animalistic notes, light leathery background with vivid clean herbal notes and hints of clean and somehow sacred medicinal Rosey notes are very structured and very well balanced, alive in an astonishing way and will evolve with the person and their skin and temperature, won't only last for over 10 hours, and guarantee definite attention in a crowd, but will eat any beast of designer perfume or cologne alive.
This is the old world's alchemy mixed with the best of the new world's knowledge strictly and exclusively from the house of the Perfumist.
 www.theperfumist.com