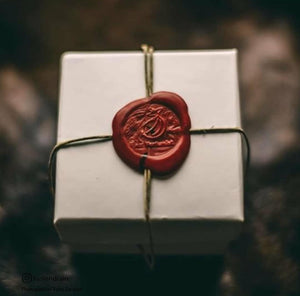 The Perfumist
The Ultimate Musk oil sampler - The Perfumist Musk
Sale price Price $199.00 Regular price
The long-awaited ultimate pure Musk sampler!
Strictly and exclusively from the house of The Perfumist.
In the history of perfumery there was no house or perfumist (that we know of) who offered all these different kinds of musk in one sampler. Putting his name and the name on his house on it to guarantee that each and every one of those samples is 100% natural, pure, artesian, made through the original Arabic recipe exactly the way it was made a thousand year ago.
A thousand year ago unless you were the Caesar of Rome, the King of Persia, or the Maharaja of India you could not own one of those oils.
A few hundred years ago unless you were the king of France, the queen of England, or the Khalifa of the Islamic empire you could not own one of those oils.
Now we made it not only possible but easily accessible and even convenient to get not just one of those musk oils but five of them, the top musk oils in the world. It may sound too good to be true but those who know us and know our history and work are familiar with the kind of dedication, devotion, and determination we have. The limits we went through to make this available to the public are at the very least, extreme.
Considered as one of the rarest raw materials in the world, being from an animal that is officially endangered and possibly at the edge of extinction, makes it not only super rare and expensive but an experience that must be saved and preserved for the coming generations.
(The raw material of this musk "all 5 kinds of it" was collected over 150 years ago, it was made into musk oil over a 100 years ago by the master perfumist of our house, strictly and exclusively in the house of the perfumist. Inherited from father to son and passed down to the current owner of the house and the master perfumist Mr. Ali Attar. The process of making the oils was done through the original Arabic recipes, the oils are 100% authentic, pure, and aged for over a hundred years. It is literally impossible to make such musk oils nowadays. If these oils are translated into the current market value, they should be at least ten times the current price). 
We are listing those oils for the following reasons
1- Give people the ability to experience real musk, and that is a one of a kind experience.
2- When you smell real musk only then you will truly understand the importance and the value of protecting and saving the musk deer, an endangered animal that is on the edge of extinction.
3- To love musk, wear musk, and use musk you need musk and that is only possible if the deer animal is protected and more rules (Globally) are made to protect it and create safe habitats for it.
4- Our goal which we've been talking and working on for years now is to save the animal and save one of the most valuable and significant raw materials, but in case we failed and in a hundred years from now there is no deer and no musk at least we will have a clear conscious and know that we tried our best and gave our most valuable inheritance to people and maybe some people somewhere still have some real musk saved for the coming generations.
5- It was an inherited practice of the perfumists of our house to use pure musk oil to anoint the sacred shrines and the memorials of the saints and the spiritual monuments, sadly we fell short on that long-kept practice for the last few years for uncontrollable reasons. so, if we are not using it and not doing our inherited practice at least we can offer it to people, so they anoint themselves or anything precious or sacred to them.
So, what's in it?
1- Tonkin Vietnamese musk (The best and rarest musk in the world) / code: VET Musk (0.25ML)
2- Kashmiri musk (World's second-best musk and our personal favorite) / code: KAS MUSK (0.25ML)
3- Assam Kasturi Indian musk (Folklore prized for being a magical medicine) / code: ASM MUSK (0.25ML)
4- Russian Siberian musk (The wildest, rawest, and most animalistic) / code: SIB MUSK (0.25ML)
All oils are 100% natural, pure, artesian, and exclusive. The amounts are extremely limited and when it's gone it's gone forever. This is the lifetime chance to be one in a million who will smell and experience real musk.
If you are a natural perfumist, collector, perfume connoisseur, or musk enthusiast. don't miss this.
Feel free to subscribe to our mailing list to stay in touch with all the news, products and updates.
Feel free to check out our articles about musk and many other subjects on the journal page
Feel free to learn more about The Perfumist and our history on the about us page
Feel free to check out our (frequently asked questions) on the FAQ page
Feel free to get in touch or contact us through our contact us page
Have a wonderful olfactorial day
www.theperfumist.com
Since every order is fully fulfilled by hand just like it was done 300 years ago. Bottling, packaging, sealing, signing and wrapping is all done by hand for every single order. We don't have prefilled bottles or prepacked products additionally; every order gets passed and signed by our master perfumist personally and for that reason kindly allow us 5 to 7 days to prepare your order. This is for all orders.
If you need the product or item faster than that, please contact us first before making the order.