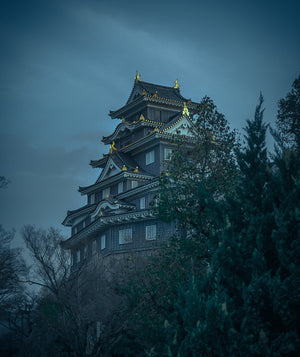 The Perfumist
Japanese kinam / The Shogun of Japan - By master Eji Hirioshi
Sale price Price $1,000.00 Regular price
The shogun of Japan, Kinam Oil, is the crown jewel of any collection. We didn't list oil to make another sell. It would be much easier to list it and sell it in a private auction or to one of our private clients. Still, we did so to give the world, our followers, and loyal clients a chance and the opportunity to get something that no other maker or company can offer, an actual tressure of history and legacy. So, it is documented that the samurai in different periods of Japanese history wore this style of oils to their most brutal battles. They believed that this kind of oil helps calm the mind and brings concentration and clear vision. Many believed in the spiritual and magical properties of such oils. Those oils used to be priced and treasured by the most powerful and wealthy people in history. So here it is, our long-awaited "shogun of Japan kinam oil by master Eji Hirioshi of Tokyo."
This oil is not made or distilled by our house, but by the 4th of 5th Japanese master Perfumist and distiller Eji Hirioshi of Tokyo. We previously mentioned this master and his work in an article (Know the Masters!) on our journal page.
Our record shows that this oil was made between 1829 – 1830, and the total amount was about half a litter. Even though we don't have the full details of the making process and the specification, the lab test, and the constituents can tell us a lot about this oil (the lab test and Certification of this oil are also available under the lab testing page).
There is so much to say about this oil and not much to say as well. This oil is one of the oils that can only be appreciated and understood by experience, not by descriptions and words.
The first nose
Cedary, woody, and clean. Deep yet very nonintrusive, familiar in a way but powerful and vibrant. If I have one word to describe the opening of this oil, it will be "alive" this oil truly feels alive in a strange way. It doesn't feel like an agarwood oil or any oil for that matter but rather like a scent coming from an actual tree or plant. It is exceptionally balanced and highly smooth no animalistic or barnyard notes. This kinam oil is probably the cleanest, most vivid oil with agarwood oil characteristics you will ever smell.
The second nose
After ten minutes or so, the oil transforms and transitions to something intoxicating in scent. You get clear herbal and aromatic notes of lemon, patchouli, and rose, with cleat cherry blossom and lotus in the background.
The closing noses
After 6 to 8 hours, the closing nose is woody and smoky but very settled and clean with clear hints of jasmine and light leathery and musky notes. This kinam oil will linger in your nose forever. Once you smell this closing, you will have it as a memory for the rest of your life. The experience this oil brings is unmatched and indescribable.
The price is 1 ML in V-Vial / included with the oil an extra empty 3 ML Perfumist bottle.
Feel free to check the oil (lab test & Certification).