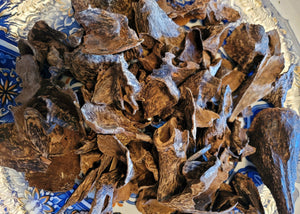 The Perfumist
Vietnamese 100% pure natural, super king AAA+ agarwood
40 sold. Only 40 remain.
Sale price Price $120.00 Regular price
Vietnamese 100% pure natural, super king AAA+ agarwood. Hand-selected pieces.
Non treated, non-soaked, non boiled all 100% natural and pure
Extra fine cleaning, 20% minimum cleaner than other comparable agarwood.
Color is black to dark brown
The scent profile is a very strong, dry, and powerful agarwood aroma with clear hints of coffee, wood, and chocolate.
Heavy and full of oil and will fully boil when placed on charcoal.
Price for one tola (12 Grams)